School Council
Greensborough Primary has a highly effective School Council which oversees the management of the school and works collaboratively with staff and all stakeholders to maintain high quality Buildings and Grounds, the effective management of School Finances and quality implementation of policies across the school.
School Council meets twice per term and has sub committees for Finance, Buildings and Grounds, Education, Publicity and Marketing, and Parents and Friends. All families are warmly invited to be involved in School Council activities whether by nominating for the School Council or by involvement on one of the School Council sub committees.
Parent Involvement
Greensborough Primary School is proud to provide its students with quality education and care. Our school community is strengthened by the combined efforts of Staff, School Council, Parents and other volunteers, resulting in a nurturing and inspiring learning environment.
There are many ways in which you can be involved at Greenborough Primary School. Whether you are a parent, grandparent, other relative or a community member interested in volunteering with children, the school welcomes all offers of help. Regular school volunteers are advised to hold a current Working With Children Check.
Parents & Friends forms a vital link between parents, teachers and the school leadership team. By working together as a community, we can create a collective parent voice at School Council, generate funding, improve facilities and provide enriching opportunities for our children and their families.
Parent & Friends ask for a parent from each class to act as a representative, to provide information to other parents and organise classroom contact lists or parent/teacher social events.
One vital role of Parent & Friends in the school community is fundraising, however we do limit the amount of fundraising activities Parent & Friends can run in a year, so as not to overextend the amount they are asking from parents, both in time volunteered and donations made.
Parent & Friends run fundraising raffles and drives, Mother's Day and Father's Day stalls for students to purchase gifts, as well as co-ordinating Twilight Sports Night and organising the end of year Christmas Event or other social events.
Other fundraisers are as much about raising student engagement as raising money and include once a term theme days with special food (ie. footy pie day) and the Student Disco.
Attendance at our meetings are optional and they are usually held in the school library (younger siblings of school children are welcome to come along).
Other ways to help out around the school include sorting board games, framing artwork, helping at stalls and BBQs.
You can email Parents & Friends if you would like more information or wish to get involved.
Contact Parents & Friends
Sustainability
Greensborough Primary School is working closely with a Victorian Government initiative that helps schools become more sustainable by reducing their costs and creating real-life learning opportunities. To achieve this goal, we are working with coordinators from the ResourceSmart team, CERES Community Environment Park, the Banyule City Council and Greening Australia.
The ResourceSmart program involves completing 5 modules to receive a 5 star sustainability rating. These modules include a core module which requires baseline data for our school, reducing overall waste, saving energy and water, and to promote biodiversity.
We are currently waiting certification for the completion of our 2nd star rating for biodiversity which is very exciting. We are focused on our journey to become a '5 Star Sustainable School'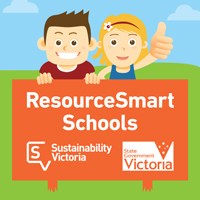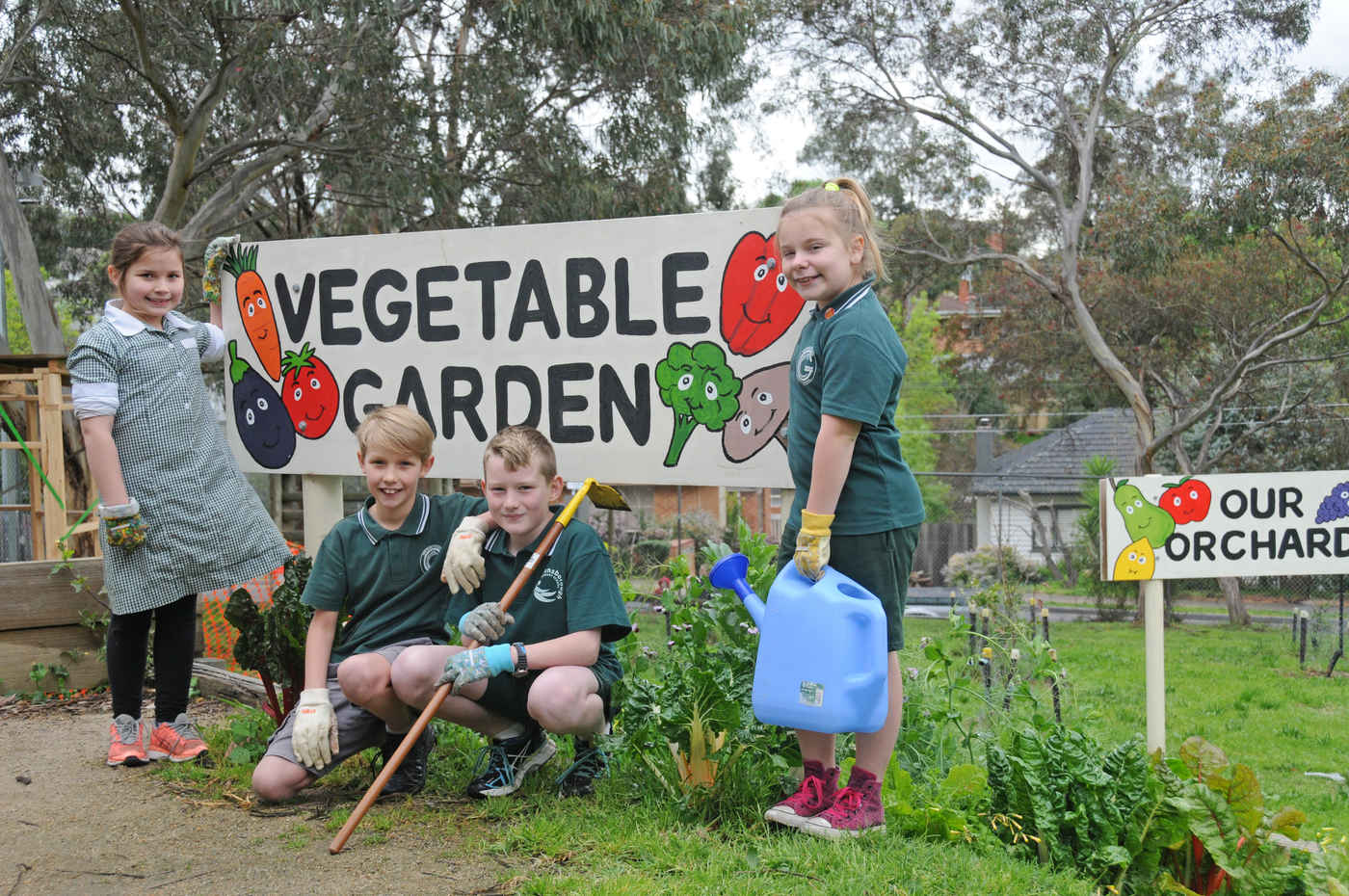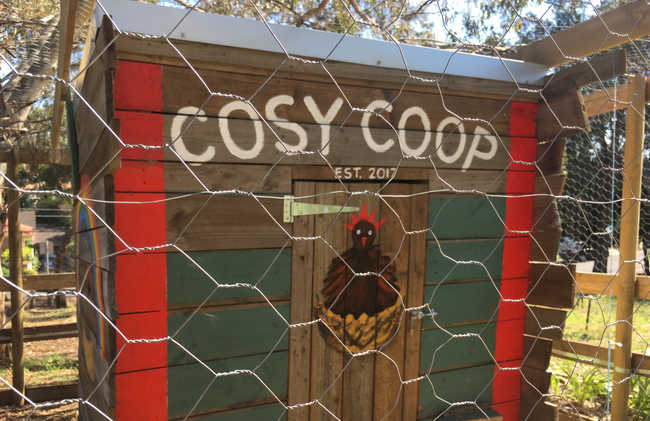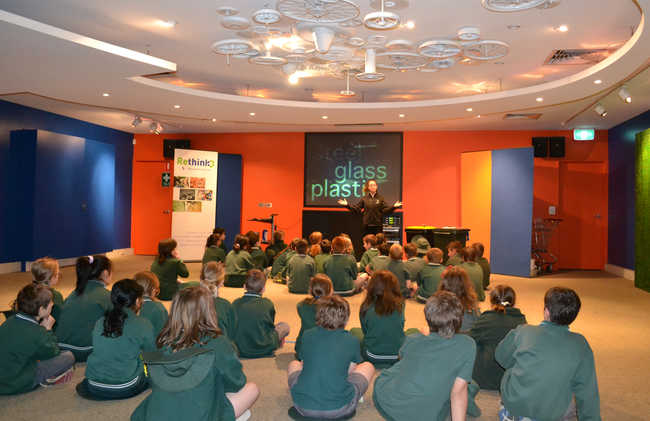 Greensborough Primary School has a Multi Purpose Hall available for evening and weekend hire to community groups and individuals. A number of organisations have permanent bookings on weeknights.
The Hall is ideal for parties and special occasions as it is fully self-contained and has a fully operational kitchen with access through to the hall. The floor of the hall is polished timber and there are trestle tables and chairs available for seventy people. All facilities and seating are included in the booking fee.
See below for frequently asked questions about hiring our Multi Purpose Hall, if you have any other questions or wish to make a booking please contact the Office on 9435 1496.
Frequently Asked Questions
What does it cost to hire the GPS Multi Purpose Hall?
Hall Hire is $532 in total – including public liability insurance.
We also require a $1000 bond to be paid in advance, this will be refunded after your event once an inspection has been carried out ensuring that the hall has been cleaned and there is no damage to the buildings or grounds.
Are there any time restrictions?
Evening bookings must be finished by 12.30am.
Is the GPS Multi Purpose Hall available for regular bookings?
Yes, we have several regular bookings on weeknights and are happy to discuss your needs for a permanent time slot – please call the Office on 9435 1496 for more information.
How many chairs and tables are there?
10 round tables
50 chairs (there are more chairs in storage if required – please let us know so we can get them out before your event)
What size is the GPS Multi Purpose Hall?
The hall is 15meters x 8meters
Is there parking?
There is car parking available in Horonda St, as well as in Lorimer and Jessop Streets (parking restrictions please check council signage).
What kitchen facilities are available?
The kitchen is equipped with a stove and oven, pie warmer, microwave, fridge, freezer and a sink.
Can I take a tour of the GPS Multi Purpose Hall?
Yes you can. Please contact the Office on 9435 1496 to make a time.
If you wish to hire the hall please contact contact our friendly office staff:
Phone: 03 9435 1496